"In an equally scandalous way, we are now commissioned as co-redeemers."
Read the interesting discussion here. The comments section is worth the read.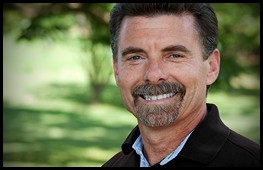 Dr. Richard Barcellos is associate professor of New Testament Studies. He received a B.S. from California State University, Fresno, an M.Div. from The Master's Seminary, and a Th.M. and Ph.D. from Whitefield Theological Seminary. Dr. Barcellos is pastor of Grace Reformed Baptist Church, Palmdale, CA. He is author of Trinity & Creation, The Covenant of Works, and Getting the Garden Right. He has contributed articles to various journals and is a member of ETS.