Adam failed his call to service. His delinquency affected the entire human race and the created realm. Christ comes as the hero of redemption. He serves God perfectly. He suffers the wrath of God due to sin. And once his life of probation is complete, his wrath-exhausting death occurs and he is rewarded for his obedience by being raised from the dead on the first day which inaugurates a new creation, just like the old creation was inaugurated on the first day. His resurrection was an advance upon his incarnation. He entered into his glory upon the resurrection. He entered into an exalted status. His human nature became what it was not prior to the resurrection (Rom. 1:4). Human nature was meant to attain to a status of immutability. It was not so via creation. The proof of this is the fact that Adam fell from communion with God. In Christ, there can be no future fall into sin. The resurrection of Christ insures an immutable status of sonship for those in Christ.
Christ's resurrection is the most powerful sign of the presence of the age to come (i.e., the new creation). His resurrected body took on qualities it did not possess prior to the resurrection (Rom. 1:4). It was an age to come body, existing in this age for a brief time on the earth and now in heaven. In Christ's resurrection, then, we see the age to come (i.e., the new creation) eclipsing this age. This is why Paul says, "Therefore, if anyone is in Christ, he is a new creation; old things have passed away; behold, all things have become new" (2 Cor. 5:17). This is not only true of personal renovation but also a state of existence in the new creation brought in by Christ. In Gal. 6:15, Paul says, "For in Christ Jesus neither circumcision nor uncircumcision avails anything, but a new creation." The age to come has eclipsed this age with the resurrection of Christ. Hebrews 6:5 says that some "have tasted the good word of God and the powers of the age to come." "The great realities of the age to come have in some sense broken into and become operative in this age."[1]
Christ's resurrection is the apex of all of God's redemptive work on the earth. It is an epoch-changing event. It ushers in the new creation in part; first in the resurrection of Christ, then in the renovation of the souls of believers, then in the bodies of believers at the Second Coming, and finally in the renovation of the old creation (Rom. 8:18ff.; 2 Pt. 3:13; Rev. 21-22). The resurrection of Christ affects everything.
Christ as the eternal Son of God and as the theanthropic Mediator occupies an office of headship over all things in heaven and upon earth and over the old and new creations. His headship extends to all men (saved and unsaved [Eph. 1:10, 22; Col. 1:18]), all angels (elect and non-elect [Eph. 1:10, 22; Col. 2:15; 1 Jn. 3:8]) and the entire inanimate creation – the universe (Eph. 1:10, 22). His headship has a universal, cosmic element and a particular, soteriological element. This makes Christ's headship both like and unlike Adam's (see next post).
---
[1]Samuel E. Waldron, The End Times Made Simple (Amityville, NY: Calvary Press, 2003), 49.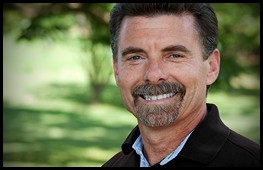 Dr. Richard Barcellos is associate professor of New Testament Studies. He received a B.S. from California State University, Fresno, an M.Div. from The Master's Seminary, and a Th.M. and Ph.D. from Whitefield Theological Seminary. Dr. Barcellos is pastor of Grace Reformed Baptist Church, Palmdale, CA. He is author of Trinity & Creation, The Covenant of Works, and Getting the Garden Right. He has contributed articles to various journals and is a member of ETS.