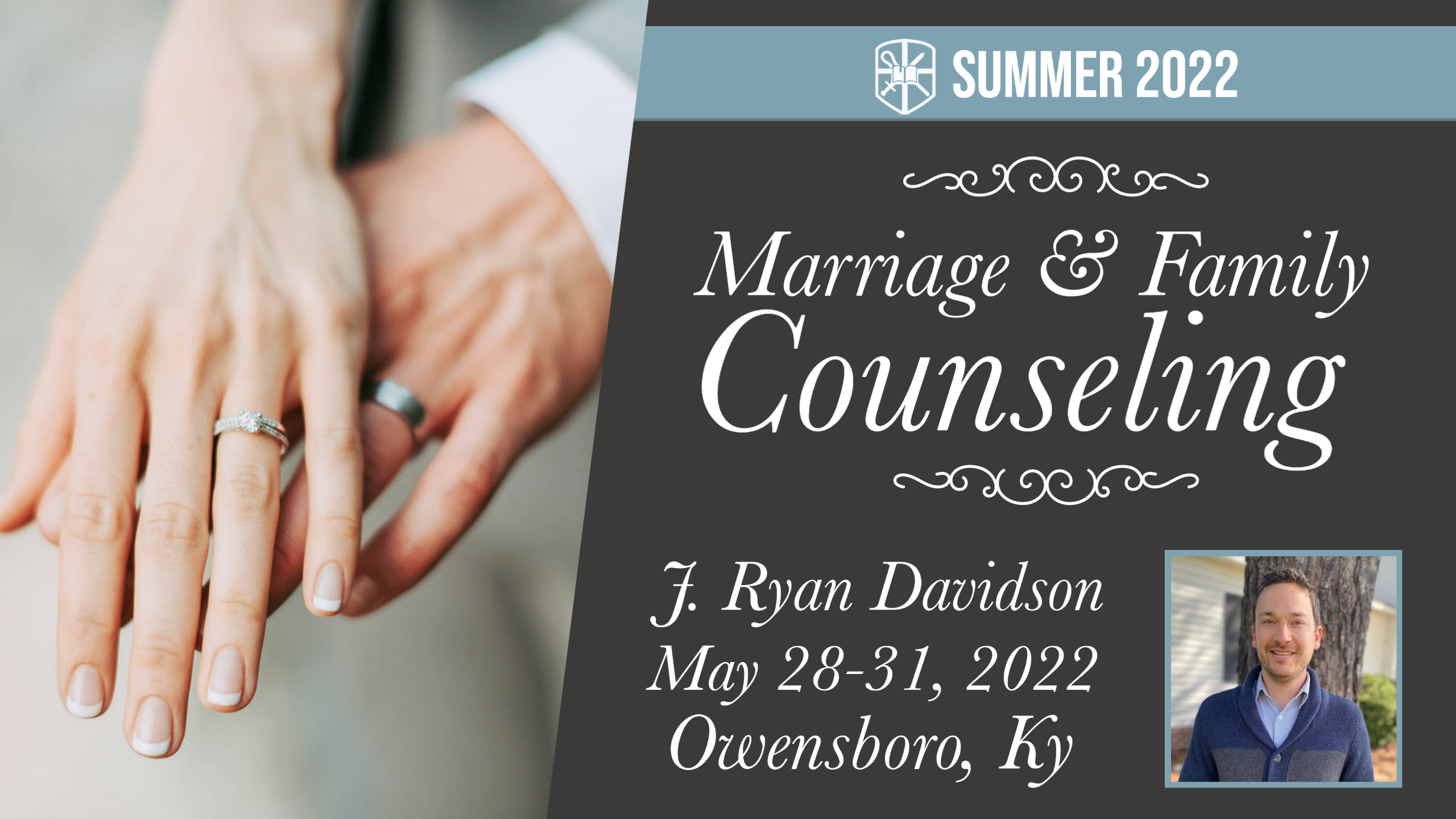 PT31 Marriage & Family Counseling Course Description:
A survey and introduction to the role of the pastor as a counselor of God's people using the Word of God specifically with applications to marriage counseling and work with families. The course will survey theological, historical, and practical areas related to marriage and family counseling and will focus on the use of the Scriptures in the counseling ministry of the church. Various topics will be addressed from a biblical perspective such as pre-marital counseling, marital challenges, conflict, and spiritual issues
PT31 Marriage & Family Counseling Course Objectives:
A. Identify & evaluate pastoral counseling and care methods related to caring for marriages and family in the local church context.
 B. Demonstrate an introductory ability to engage in the work of marriage counseling within pastoral ministry.
 C. Effectively teach and apply the Scriptures through the personal ministry of pastoral counseling throughout the congregation.
Professor: J. Ryan Davidson
Pastor Ryan has been serving at Grace Baptist Chapel since August of 2008. Ryan is married to his beautiful wife Christie, and they have four wonderful children: Micah, Lydia, Shaphan, and Magdalene. Ryan holds degrees from Samford University (B.A.), The College of William & Mary (M.Ed.) in Counseling, and Southern Seminary (Th.M.) in Louisville, KY, and is completing a (Ph.D.) from The Free University of Amsterdam, Netherlands in Early Church History/Pastoral Theology. He has also undertaken further graduate studies at Puritan Reformed Theological Seminary, Grand Rapids, MI. Ryan also teaches adjunctly at one local University and in pastor training locations around the world. He has published a few resources to aid the body of Christ including Thinking Through Anxiety (Ichthus, 2017) and Green Pastures: A Primer on the Ordinary Means of Grace (Reformed Baptist Academic Press, 2019).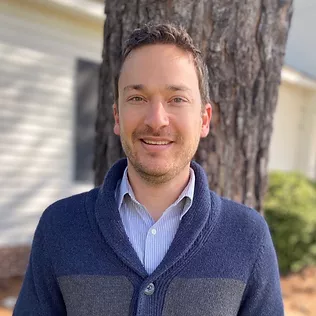 Schedule
May 28-31st, 2022
Saturday, May 28
Class Day 1: 7:45 am – 5:30 pm
CBTS Graduation Ceremony: 7:00 PM
Sunday, May 29
Lord's Day Worship at GRBC:
Bible Study 9:15am;
Morning Worship Service 10:30am;
Evening Worship Service 5:00pm
Monday, May 30
Class Day 2: 8:00 am – 5:30 pm
The Counselor as Theologian Panel Discussion – 7:00pm
Tuesday, May 31
Class Day 3: 8:00 am – 5:30 pm