"How well will we wield the Word of Christ when someone is at the end of their rope?"
"What would it look like in our day for pastors to be men who are prepared to take up the Word and minister well week-in and week-out with the counsel of the Word of Christ?"
Course Description:
A survey and introduction to the role of the pastor as a counselor of God's people using the Word of God. The course will survey theological, historical, and practical areas related to pastoral counseling and will focus on the use of the Scriptures in the counseling ministry of the church. Various topics will be addressed from a biblical perspective such as fear, depression, guilt, family, and habitual sin and will be surveyed alongside biblical anthropology, counseling methodology, and biblical solutions for addressing such issues.
Course Objectives:
A. Identify & evaluate personal, spiritual, and moral problems among congregational members, and provides correction and nurture, through proper pastoral counseling and care methods. This will involve:




1) An opportunity to increase the student's reflection upon practical theology and the shepherding aspects of local church ministry particularly those of pastoral care and counseling.

2) An introduction to basic pastoral counseling methods, theories and techniques, and to aid the student in developing a basic pastoral counseling approach.  Particular models of counseling will be examined and evaluated.

3) An opportunity to increase the student's theological/Scriptural reflection upon the specific problems, situations, sins and challenges faced in the human experience and how the Scriptures speak to those issues. Multiple Scriptural passages will be examined.

B. Demonstrate the ability to engage in the teaching, leading and shepherding ministry in the church through the particular integration of the application of counseling.

C. Effectively teach and apply the Scriptures through the personal ministry of pastoral counseling throughout the congregation. This will be accomplished through: 1).  Providing some introductory, hands on counseling experience to the student through case studies and class exercises. 
Professor: J. Ryan Davidson
Pastor J. Ryan Davidson serves as pastor of Grace Baptist Chapel in Hampton, VA. He holds degrees from Samford University (B.A.), The College of William & Mary (M.Ed.) in Counseling, and Southern Seminary (Th.M.) in Louisville, KY, and is completing a (Ph.D.) from The Free University of Amsterdam, Netherlands in Early Church History/Pastoral Theology. He has also undertaken further graduate studies at Puritan Reformed Theological Seminary, Grand Rapids, MI. Ryan also teaches adjunctly at one local University and in pastor training locations around the world. He has published Thinking Through Anxiety (Ichthus, 2017) and Green Pastures: A Primer on the Ordinary Means of Grace (Reformed Baptist Academic Press, 2019) .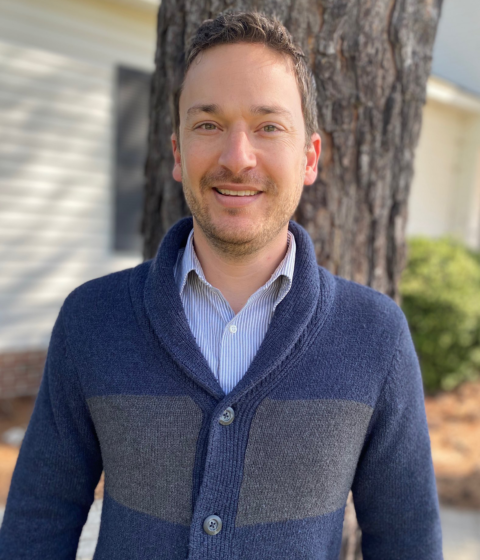 Schedule

May 28-31, 2021
Friday, May 28 – Class Day 1: 8:00 am – 5:30 pm.
Live Event: Counseling the Word of Christ to the Hearts of Sinners with J. Ryan Davidson, Jim Savastio, and John Miller: 7:00pm – 8:30 pm. (Will be broadcast via Facebook Live)
Saturday, May 29 – Class Day 2: 8:00 am – 5:30 pm.
Sunday, May 30 – Lord's Day Services at Grace Reformed Baptist Church
Monday, May 31 – Class Day 3: 8:00 am – 5:30 pm.